" ..... my father became ..... the wine merchant of the family.
That was a stroke of luck for me, as it led to my following
him into one of the most interesting and delightful professions
in the world, instead of becoming a poultryman and grocer"
Drink and Ink' Pages 22-23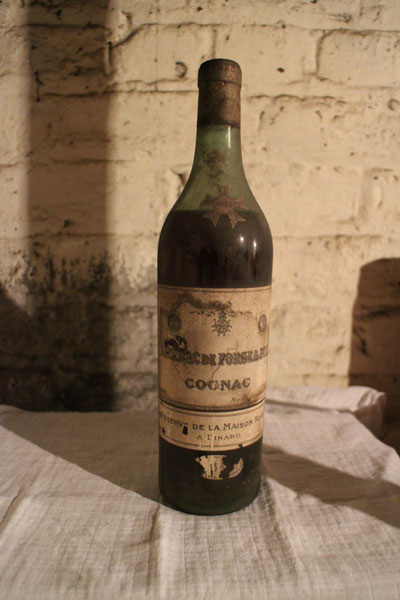 A bottle of Sazerac de Forge Cognac 1840
from DW's cellars, found by a member of
the Wheatley family in 2015
One of the oldest cognacs to be found, this is from the historic Sazerac de Forge et Fils house, which produced the cognac used in the creation of the first Sazerac cocktail in New Orleans in the middle of the 19th century. Such a bottle has a value of around £6,500 in 2015.


Two bottles of Tokay (or Tokaji) from DW's Grove Place
days, flanking a bottle of his home made nectarine gin.
Tokay had a special place in DW's novels. It is not known if the gin is still drinkable.
Provenance : Courtesy of the Wheatley family, 2015