'Scenes and Portraits'
Until April 2021, when it was discovered, nothing was known about this small book other than an entry in the 1964 catalogue of DW's library, which read as follows:

SCENES AND PORTRAITS. Typescript of 120 pages, historical notes on 162 stamps.
It transpires that the book (of which this is DW's professionally bound hand-annotated carbon copy; the top copy was presumably sent over to America with the table) was written to accompany, and to act as a guide to, a 'stamp table' which DW sent to his step daughter Diana and her husband Wentworth Eldredge in America, as a gift to them and for their two children.
Stamp tables were a novelty that DW enjoyed making. It is known that he made several such tables for his immediate family, and the one which he gave his solicitor and close friend Cecil Blatch was re-discovered in 2019 and is exhibited elsewhere on the website.
Whether this particular table survives is not known, but it comprised 162 stamps from across the world, with issue dates ranging from 1841 to 1961, and a reference to the Russian Revolution having occurred 45 years ago in the commentary on stamp 143 allows us to date the work to 1962.
The book showcases DW's deep knowledge of world history, which he presumably wished to pass on to his step grandchildren in an enjoyable way. While the book shows a depth of knowledge which even today few would equal, some of the views expressed in it might seem a little antiquated today. It would not be fair however to criticize DW, who was a very broad-minded man, for being 'of his time'.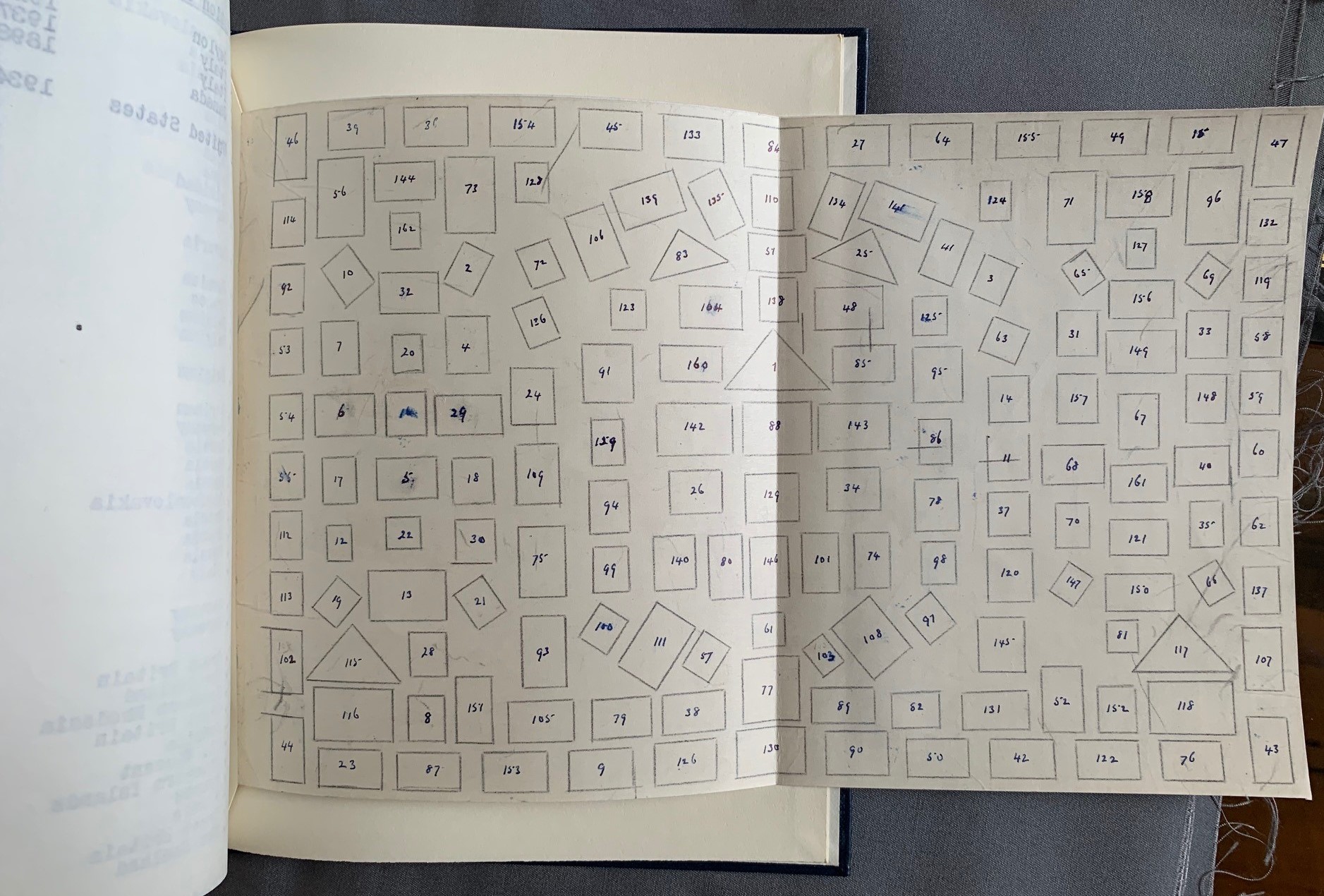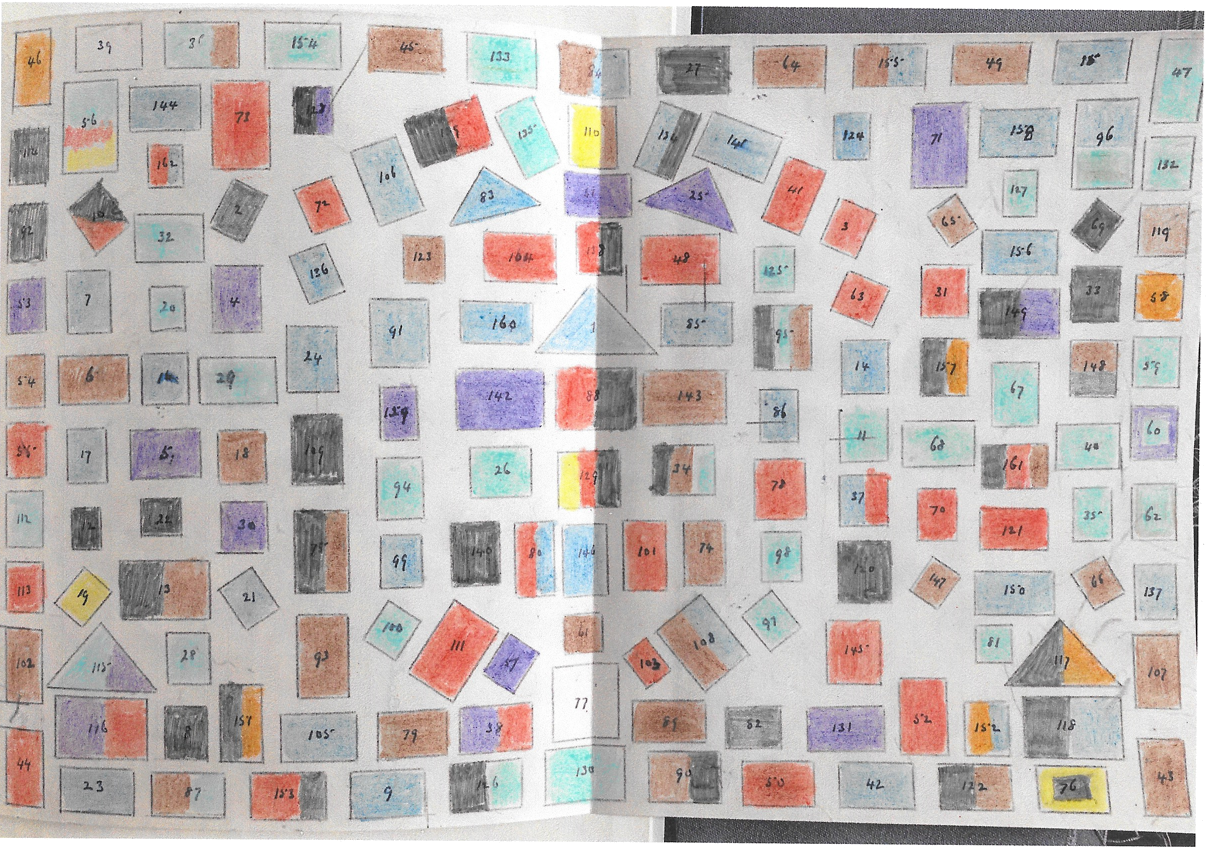 DW's hand-drawn plan (left) of the position of each of the
stamps, which he had tipped-in to the back of the book;
and (right) a modern coloured-in version which hopefully
gives a good representation of how the table looked.
Click on the images to enlarge
After the 120 pages of narrative DW included what was effectively an appendix, listing all the stamps and giving the colour of each. He then had the printers tip-in his hand-drawn map of where each stamp was located within the array, and this can be seen above, together with a modern hand-coloured version which hopefully gives some indication of what the top of the table looked like in 'real life'.
What the recipients thought of the table we do not know, but the work that DW devoted to creating the table - by selecting the stamps in the first place, writing the detailed historical backgrounds to the people and events that they showed, in displaying them in an aesthetically pleasing way, and in writing this very bespoke book - was clearly immense.
To view a complete transcript of the document, click here.
This page last updated

Copyright © 2002-2006 Bob Rothwell. 2007-2021 Charles Beck.
back to Contents