Dennis Wheatley's Library – non-fiction
Military - World War II memoirs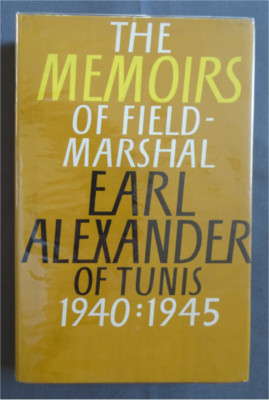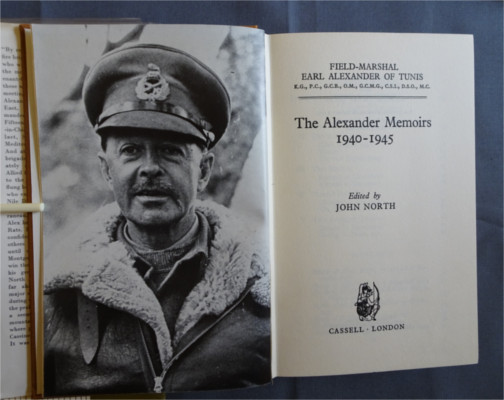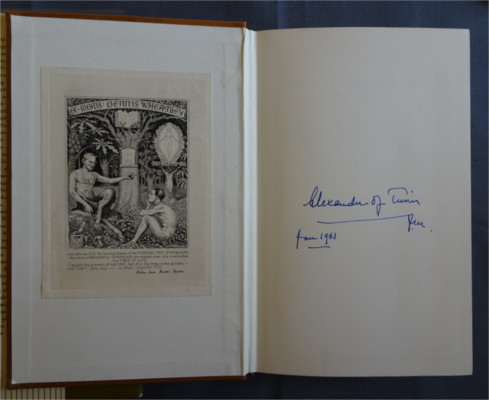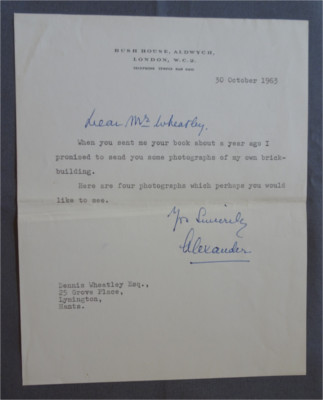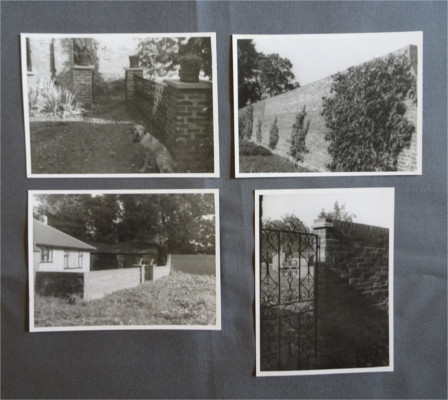 Field Marshal Alexander's memoirs
The Field Marshal was the brother-in-law of DW's
commanding officer Johnny Bevan, and DW described
Alexander as 'a great gentleman ... and by far the finest
soldier that Britain produced in the Second World War'.
The Field Marshal sent DW an autographed copy of his
memoirs and enclosed with them some photographs
of his own efforts at bricklaying.
Click on the images to enlarge
To see Lord Alexander's annotations on the backs of the bricklaying photos, click here
For the Wikipedia biography of Lord Alexander, click here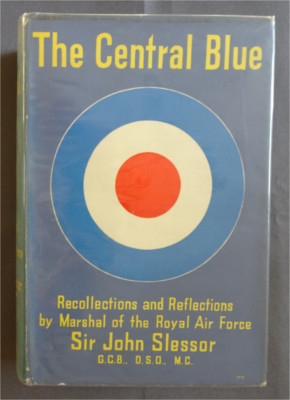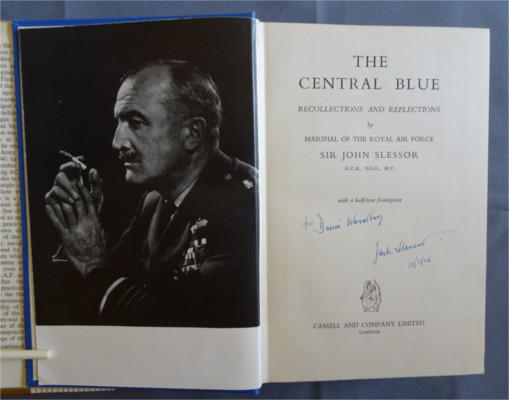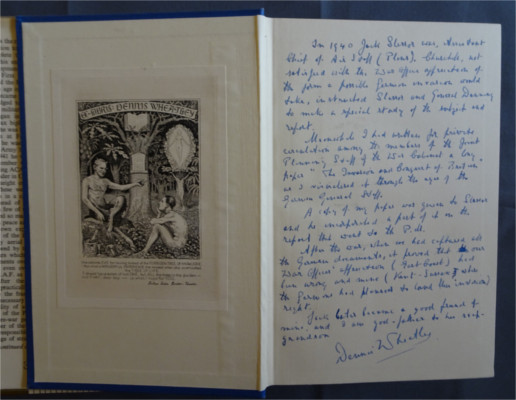 The recollections of Marshal of the Royal Air Force
Sir John Slessor
Sir John Slessor was amongst other things Air Officer
Commanding Coastal Command 1943-44, and DW
was godfather to the Marshal's step-grandson.
In later life, DW wrote a long inscription inside the book.
For a transliteration, click here.
Click on the images to enlarge
For the Wikipedia biography of Sir John Slessor, click here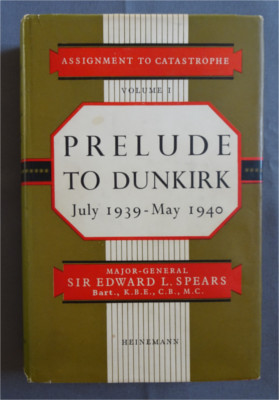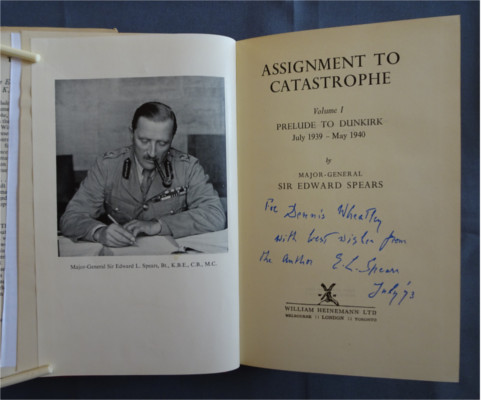 'Prelude to Dunkirk'
by Major General Sir Edward Spears
Spears was liaison officer between British and French forces
in both World Wars, and signed the book in later life
Click on the images to enlarge
For the Wikipedia biography of Sir Edward Spears, click here
Having been at the heart of Deception Planning in World War II (see Room 8), DW was on cordial terms with many of the most senior Allied commanders, from General Ismay (Churchill's chief military assistant) on, so when they wrote their autobiographies it was natural that DW procured signed copies.
The above three examples were put up for sale by Maggs Bros in 2017, and come courtesy of Ben Maggs.
Not only did many of those in High Command inscribe their books to DW, but they kept up a regular exchange of Christmas cards throughout the ensuing years, some of which are illustrated in this website's Christmas Card exhibition.
References:
Lord Alexander: The Deception Planners, pp 61,86,105-6,108,109,119,124-5,126,151,152,155,169-71,173,175,191,192,193,218.
Sir John Slessor: The Deception Planners, page 109.
Provenance: Private collection