The Dennis Wheatley 'Museum' - World War I
The Crooked Villa (Sept / Oct 1917)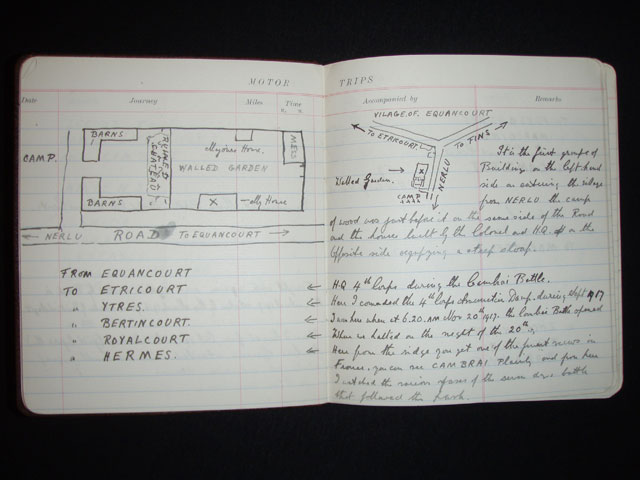 The site of the 'Crooked Villa' as shown in DW's Motoring Diary from between the Wars
At one stage DW's unit was stationed a few miles from Etricourt, and it looked as if they would stay there for some time.

With the typical DW flair for comfort, and having his first go at bricklaying - a hobby with he would enjoy for most of his life - he built himself a 'Crooked Villa' - a two room dwelling with a fireplace, hot water and a sunken bath.

He was fated however to spend only one night in it before being re-assigned, never to return and enjoy its comforts.


| | |
| --- | --- |
| References : | 'Officer and Temporary Gentleman' pp186-189,193-196. |
| | Phil Baker pp 131-134. |
| | |
| --- | --- |
| Provenance: | Private Collection |