The Dennis Wheatley 'Museum' - World War I
DW's War Diary (20th March - 3rd April 1918)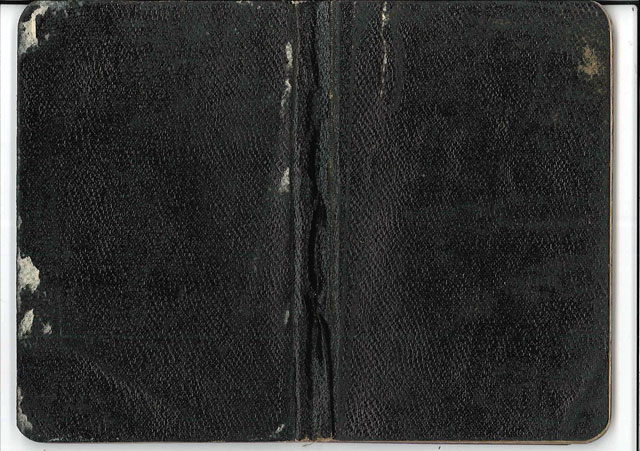 The cover - the diary is only a few inches across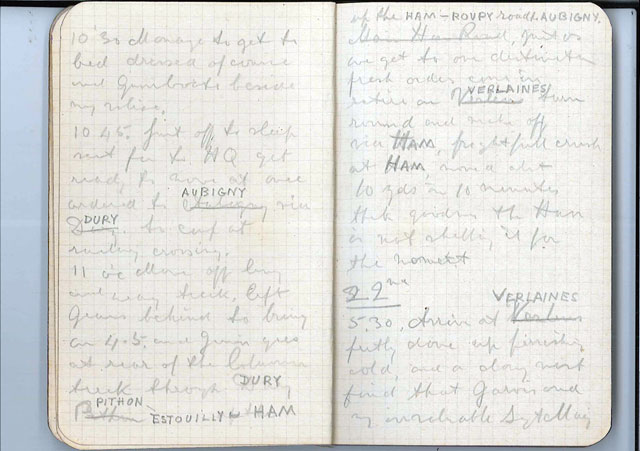 DW's manuscript notes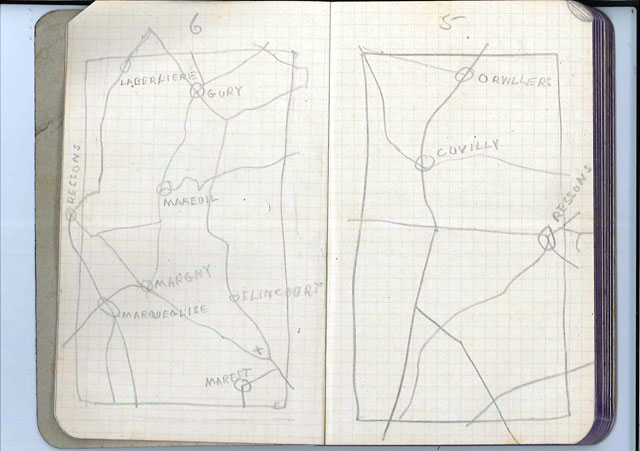 The maps at the back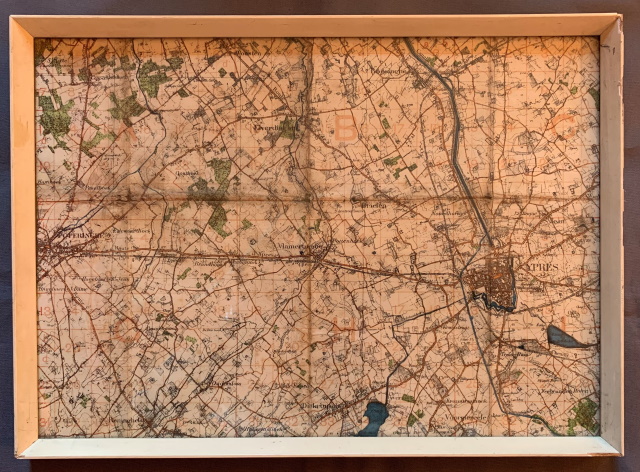 The map DW used during the Battle of Passchendaele,
and which he kept framed and hanging on display
for the rest of his life
Click on the image to enlarge. Click here to see his annotation on the back.
The winter of 1917-1918 was particularly severe, and during part of the operations DW and his unit had to retreat from Cambrai to Ham.

As Phil Baker has put it, DW experienced 'nineteenth century style soldiering'.

DW had to ride his horse through ice and snow, concentrating hour after hour to prevent his horse from slipping and breaking a leg, and the cold was so intense that one of his men froze to death.

This diary in the Imperial War Museum contains DW's day by day movements during the period - - and evidences his love of maps, as does the final illustration in this section, which shows the map DW used during the Battle of Passchendaele, which he kept and had framed as a reminder of dangerous days gone by.


| | |
| --- | --- |
| References : | 'Officer and Temporary Gentleman' pp 197-8. |
| | Phil Baker p137. |
Provenance:
War Diary with the permission of the Trustees of the Imperial War Museum and the family of Dennis Wheatley
Framed map: Private Collection.